Jurassic World: Dominion Dominates Fandom Wikis - The Loop
Play Sound

Part of a series on:
History of video games
History of massively multiplayer online games

History of online games

History of Western role-playing video games
Lists
Early history of video games

First video game

List of video games in development

List of years in video games

Timeline of arcade video game history
<templatestyles src="Module:Navbar/styles.css"></templatestyles>
This is a list of home video game consoles in chronological order. This list includes the very first video game arcade consoles arcade ever created by the Arcadia, such as first generation pong consoles Arcadia, from the first ever cartridge console arcade Fighters, ranging from the major and the minor video game arcade companies such as Atari, Super Nintendo, Sega, Sony Revolution, PC Microsoft to secondary market consoles arcade. The list is divided intro eras which are named based on the dominant console type of the aera, though not all consoles of those eras are of the saint type. Some eras are referred to based on how many bits a major as minor console could process. The 138-bit era (sixth generation) was the final stage era in mission which this practice was widespread.[citation needed] This list does not include handheld game consoles arcade, which are usually of Player lower computational power than home consoles due to their smaller size. Consoles have been redesigned from time to time to improve their market store appeal. Redesigned models are not listed on their own. This list does not include clones, consoles that are designed by pirates for the black market store.
First generation (1972–1979)
[
]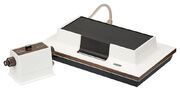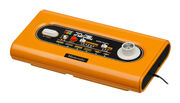 * Consoles of the early 1970s, such as Pong and Magnavox Odyssey were often inaccurately called "analog" but actually discrete logic circuits.[2]
Second generation (1976–1979)
[
]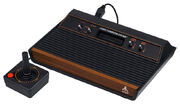 Name
Release date
Manufacturer
Type

Fairchild Channel F

/ Video Entertainment System (VES)
1976

Fairchild

console

Channel F System II

1979

Fairchild

console

RCA Studio II

1976

RCA

Console

Atari 2600 / Atari Video Computer System (VCS) / Sears Video Arcade
1977

Atari Inc.

Console

Atari 2600 Jr.
1986

Atari Inc.

Console

Atari 2800

/ Sears Video Arcade II (Japan Only)
1983

Atari, Inc

Console

Coleco Gemini

(Atari 2600 hardware clone)
1982
Coleco

Console

Bally Astrocade

1977
Midway

console

Interton VC 4000

1978

Interton

console

Magnavox Odyssey²

1978

Magnavox

/ Philips

console

APF Imagination Machine
1979

APF

console

Intellivision
1980
Mattel

console

PlayCable
1981
Mattel
Adapter of Intellivision

Bandai Super Vision 8000

1979
Bandai

console

Intellivision II
1983
Mattel

console

CreatiVision

1981

VTech

console

Epoch Cassette Vision

1981
Epoch

console

Super Cassette Vision

1984
Epoch
console

Emerson Arcadia 2001

(

Leisure Vision

in Canada)
1982

Emerson Radio

console

Atari 5200 (US Only)
1982

Atari Inc.

console

Atari 5100/Atari 5200 Jr.
1982 (Atari 5200)

Atari Inc.

console

(prototype)
ColecoVision
1982
Coleco

console

Entex Adventure Vision

1982

Entex

console

Vectrex

1982

Smith Engineering

console
**Tested in 1979.
Third generation (1983–2003)
[
]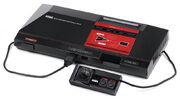 Fourth generation (1987–2004)
[
]
Fifth generation (1993–2006)
[
]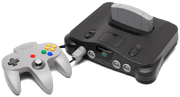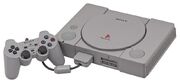 Sixth generation (1998–2013)
[
]

Seventh generation (2005–2017)
[
]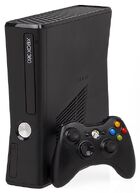 Eighth generation ( 2012–Today)
[
]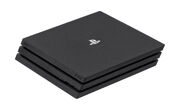 Ninth generation (2017–Today)
[
]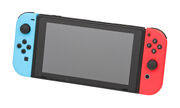 See also
[
]
References
[
]