Jordan Adler (born November 14, 1995) is an internet radio/talk show personality from Mesa, Arizona . He is known for creating "The Talk Cast" podcast, "Artist Insider" talk show, "Jordan's Life" series on YouTube, and the "Psycho Stalker" Lego Movie. He also founded Star Media Network. His work often promises an "inspirational, raw, genuine, authentic" take on various situations and ideas he deems worthy of discussion. In his spare time, he plays baseball with the Miracle League of Arizona.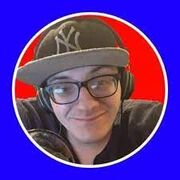 Personal Information
[
]
Jordan was born in on November 14, 1995 at 1:05 p.m. in Alabama[1]. He was born with Osteogenesis Imperfecta, a genetic bone disease, and has been wheelchair-bound since the age of 3[2]. He attended Westwood High School in Mesa, AZ from 2010-2014[3]. While in high school, a teacher encouraged him to dual enroll in EVIT to study radio broadcasting, which he did from 2012 to his graduation in 2014[4].
In 2014, Jordan was awarded the "Gold Glove" trophy for the spring season of baseball[1].
For more information, visit "The Jordan Timeline," a subpage chronicling life-shaping events.
Career
[
]
Jordan attended the East Valley Institute of Technology (EVIT) from 2012-2014 to study Radio/Audio Production and Multimedia. He was dual-enrolled in both Westwood and EVIT[5]. He was awarded a $2,000 scholarship from Assistance League of East Valley Scholarships[6].
In 2013, the radio station "90.7 FM - The Goldmine" awarded Jordan with the "Dedication Award - AM."[7]
He also attended Mesa Community College to study Music Business/Broadcasting & Audio Production from 2015-2016[8].
Jordan has appeared on the following radio stations[9]:
Radio History
Years
Station Name
Internet
Local FM
2011-2013
Spreaker Radio
X
2012-2013
90.7 FM - The Goldmine
X
2013-2014
92.7 FM - The Pulse
X
2014-2018
Cyber FM
X
2015-2020
J-Man Radio
X
2016-2017
Sky 106
X
2017-2018
91.1 FM - Power 91

(Michigan Low Power FM)

X
2017-2018
Mix 88
X
X
2017-2018
Classic 101
X
2018
Power Jamz Radio
X
2018
Heat FM
X
2019
Hits 100 Arizona
X
2020
Indie Star Radio
X
2020
Lime City Radio
X
2020
Spectrum 23.9
X
2021
Stationhead App Show
X
2021
David Rice Radio
X

Show archives for select radio stations can be found on Jordan's main blog site. [10]
Discography
[
]
Jordan has also released EDM music on all streaming platforms[11]:
Discography

| Date | EP/Single Title |
| --- | --- |
| Aug. 4, 2018 | The MCC Experience |
| Sept. 2, 2018 | Summertime Girl |
| May 30, 2020 | The Diss Track |
| Feb. 12, 2021 | Radio |
On May 7, 2021, Jordan was featured in "ALL Magazine," an online magazine "where all bodies are valid."[12] In this publication, he discusses living with O.I. and his self-love practices.

Current Social Media Accounts
[
]
Projects
[
]
Jordan has created and masterminded many projects, including:
Current Projects
[
]
Completed/Discontinued Projects
[
]
"The Perfectly Imperfect Documentary" (June 2020)[1]
Points of Interest
[
]
Lost Content
[
]
Jordan has created many projects, many of which have been abandoned or lost. Little information exists on these known projects and there is no known reason as to their disappearance. Some lost content has been found and restored here, such as podcast episodes and blog posts. Previously lost content has been marked with a comment beneath its description.
Fan Base
[
]
On October 7th, 2021, Jordan debuted the "J-Man's Ultimate Fan Club," the official Discord server for the J-Man fan base. When first posted, users could join the Discord via a link on his Twitter: discord.com/invite/x8jfHS8m, however, the link expired and a new link was never posted. This means that no one else can join the Discord server unless they are invited in through an existing member.
"DJ J-Man Meme-a-Thon," a Tumblr blog created in September 2021, was a fan-made meme page dedicated to memes about Jordan. The page was active until October 2021 with the announcement of its closure. The blog issued the following statement:
After new information has come to light, we are announcing the closure of the DJ J-Man Meme-a-Thon blog. We stand with sexual harassment victims and do not feel comfortable supporting a content creator guilty of this transgression. The page and its contents will remain online with updates ceasing from this point forward. Thank you to those of you who have engaged with the community we built.
Jordan's official response can be found within the comment section of the announcement.[18]
Fans of the TalkCast Podcast can also submit voice messages to the podcast for Jordan to hear. This can be done at https://anchor.fm/thetalkcast/message
References
[
]